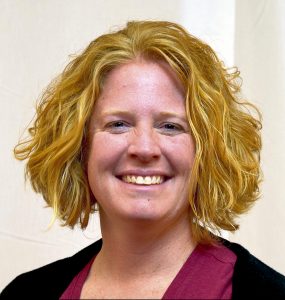 I have lived a fantastic journey that started in a Philadelphia suburb, to the mountains of New Hampshire, to the farmlands of Nevada, MO and now God has placed my family and myself here in Springfield, MO at Asbury United Methodist Church. I've come to see the beauty in the diversity of faith, thoughts and ways of living and I enjoy how God works through every single one and so dearly cares for each one of us. Just like the spokes on a bicycle wheel, we are all on a journey toward what God has designed for us and as we lean in closer to God, we, like those spokes, become closer with others. And the opposite is true too: as we grow closer in connection to others, the more we connect with God. We connect with the God who so desperately wants to be in a relationship with us so that we may have life and live it abundantly. Live life joyfully without fear, without doubt, in the recklessly caring and nurturing community of Asbury. We grow closer to God through spiritual practices of worship, prayer, study and we grow closer to each other in service and giving to the community, both inside and outside of Asbury.
Before becoming a Provisional Elder within the United Methodist Church, I had an extensive background in event planning and non-profit work and it has spilled over to the work I now have of sharing the joy in experiencing the creative, freeing and empowering work of God in us so that we may flourish. I am enjoying all the different things that Springfield has to offer, but especially enjoy running and biking around the area and trying out the diverse dining opportunities.
Take this blessing with you as you live and love fully into this day:
Go forth into the world in peace.
Be of good courage,
Hold fast to that which is good,
Render no one evil for evil.
Strengthen the faint-hearted,
Support the weak,
Help the afflicted,
Honor all people.
Love and serve the Lord, rejoicing in the power of the Holy Spirit.
Amen.