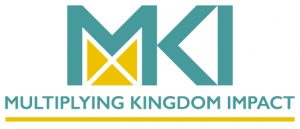 UPDATE: 12/15/2019
The MKI Recommendations were revised and accepted at the Mission Vision Council meeting on 12/12/2019 based on feedback from the town hall meetings held recently.  These revised/accepted recommendations are available for review.  Please click the link below to download/view the document.
MKI – Asbury UMC-Springfield Revised/Accepted Recommendations (PDF Format)
---
UPDATE: 11/23/2019
The MKI Recommendations are now available for review.  Please click the link below to download/view the document.
MKI – Asbury UMC-Springfield Recommendations (PDF Format)
---
Where do you want Asbury to go next? We are about to take our next steps as a congregation in ministry and need the help of everyone to make sure that this season is successful. I have been speaking about Multiplying Kingdom impact here and there, but want to make sure you receive in writing the plans that are in store for Asbury that will enable us to increase our relationship with God and improve our relationship in ministry in our church and in our local community. Some of you may remember we did something similar to this about ten years ago, called Healthy Church Initiative (HCI). Multiplying Kingdom Impact (MKI) is the next generation of this transformation process designed to help churches move beyond a mindset of addition to multiplication. It will take broaden our focus from just Asbury to the larger Kingdom impact that we can have on the community, region and wider world.
The goal of MKI is to enable Asbury to create a movement of disciples who make disciples who create new places for new people that multiply Christ's kingdom across their regions and the world.The process enables us to see our current reality, prepares us for new ways of thinking, being and multiplying ministry that leads to transformation, and supports us in new goals and execution.
PHASE 1: Preparation (March through May 2019)
While it does not seem like much has been happening thus far, planning and preparation has begun from the top down. Phase 1 introduced the MKI process to Asbury's Mission Vision leadership team and was approved unanimously for Asbury to engage in the consultation process. During this time, I have prepared with study in Breakthrough Prayer and spiritual practices that will eventually be introduced to the congregation that will help with the process. A prayer team was also created to welcome God's guidance through this process. If you would like to join this important team, please contact the office.
PHASE 2: Prayer & Self Study (June through August 2019)
We are currently in the midst of Phase 2 as the concept of MKI is shared with the people of Asbury. It has begun with the Breakthrough Prayer series sharing how God's people can join together in an intentional prayer movement across all ages to simply and repeatedly pray—either silently or aloud—asking God to break through in new and miraculous ways. Wherever you are at 3pm (for Asbury's address, 1500 S. Campbell) we ask you to pray this prayer daily along with other invested souls from Asbury:
"Creative God, through the power of prayer you have made the impossible, possible. We humbly desire to seek your guidance so that we may deepen our faith, unite in purpose and bring Christ to your beloved. Help us to break through the things that hold us captive into something bigger that you have dreamed for us. Holy Spirit, we welcome you."
During the time our community is in powerful prayer together, information will be gathered on many different aspects of Asbury including the makeup of Asbury, the surrounding community, and the pastor. One of the results of Breakthrough Prayer is having you complete the Readiness 360 survey, either online or at church, so that you can share where you feel God is moving at Asbury and what you feel we are called to in ministry.
PHASE 3: Sharing Results & Recommendations (September-October)
After all the information has been studied by the outside consultation team, they will develop draft recommendations for Asbury's next steps in discipleship and review them with leadership. A workshop will be held for all church members and staff to help move us into the realm of missional thinking for our lives, our church and our community. The consultation report will be shared with the congregation and we will host a few town hall meetings to discuss the findings and recommendations from the study. Once feedback is received, Mission Vision will vote to implement the recommendations.
PHASE 4: Post-Consultation, Execution & Coaching (November and beyond)
In Phase 4, the new work begins! Leaders and the congregation will first participate in a Bible study specifically designed for these next steps to ensure that we are emotionally healthy in our own spirituality before set out to minister to others. Pastor Erika and the Mission Vision team will work with a coach for implementation of the recommendations. At this time we will develop our vision statement for Asbury's next steps and also an intentional pathway for people to develop as a disciple of Christ. To ensure the execution of these recommendations, leadership training will take place and specific teams will also be formed for implementation.
The MKI Process will be successful when we invest into the process. God wants to see our willingness to be an effective church by building strong relationships and sharing the Gospel message. Your church, your leadership and your pastor are thoroughly invested in this…it is our hope that you will be as well for the sake of Christ's ministry at Asbury. The conference has hand-picked Asbury and 11 other United Methodist churches in the state of Missouri to engage in this process because they believe that we will be a successful model to inspire more churches to participate in this helpful process. The conference already knows we can do this well and I know that we can, with God's help.
If you have any questions, please feel free to contact Pastor Erika at the church office at 417-865-1335 or at egravely@asburyunitedmethodist.org. Pastor Erika will also host Coffee with the Pastor on the 4th Sunday after each worship service to answer any questions.